The Olympic Peninsula in Washington is such a unique and beautiful area. The Dagobah-like area sports beautiful waterfalls, dense trees, and ubiquitous moss. The Hoh Rainforest is a beautiful area, and has some interesting wildlife, including the Roosevelt elk.
Roosevelt elk (Cervus elephaus roosevelti) is the largest of the 4 subspecies of elk. There is a large population in the Hoh rainforest, as well as a smaller population in Alaska near Kodiak Island (the Alaskan elk originate from 8 Hoh rainforest elk calves that were transplanted in the late 1920s to replenish a historic population; an additional herd was sent north again in the 1980s). Roosevelt elk tend to have darker hair than Rocky Mountain elk and larger antlers. Their name comes from President Theodore Roosevelt, who designated the Hoh rainforest area a National Monument in the early 1900s to protect the elk herds in the area. The National Monument later became Olympic National Park.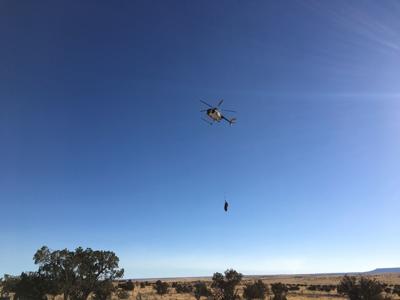 We saw this doe (oops, they're called cows if they're elk, apparently) from our car, it was a complete chance encounter. I was hoping to see some of the herd, and after hiking for a couple hours we decided the rain was getting too heavy and called it for the day. Just after we packed up and started driving, we turned a corner and saw this elk standing on a hillside. You can see her coat is pretty soaked from the rain. As we saw her in the spring, I have to wonder if she was pregnant or just very well-fed (there's a lot of vegetation for them to graze in the rainforest!) She gave us a couple seconds of viewing before she went on her way. She definitely was stockier than the Rocky Mountain Elk I'm used to seeing.
The Hoh rainforest is about 4 hours west of Seattle. It's not the easiest area to access, but definitely worth seeing especially if you're heading back east from the coast. As it's a rainforest, it gets almost continual rain in the later fall through early spring. We went in April and it was pleasant temperatures, but yes, lot of rain.